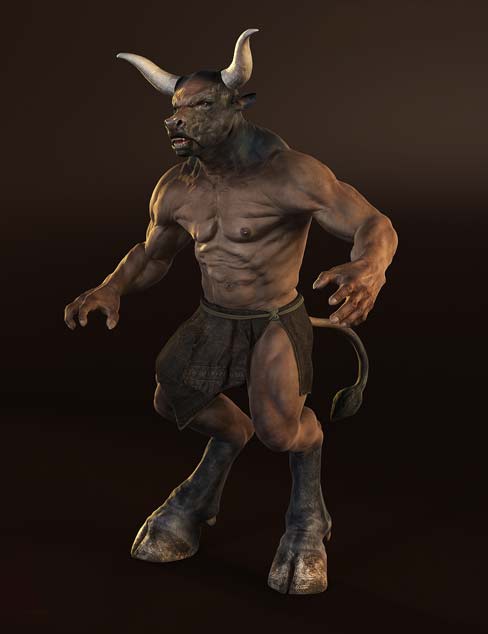 All over Varzuun there exist certain bizarre, deadly, and terrifying monsters. Some are distortions of humanity, such as giants, ogres, trolls, etc. Some are human-animal hybrids. Others are multiple animal hybrids. Yet others are stranger beasts altogether. Some are found in many places. Some are unique to a specific place and time. They are collectively known as the Abominations, and they include the undead and supernatural monsters as well.

Vythunia, once inhabited by humans or Vaqlorii, and considered by most to be 'ground zero' of the second rending, catastrophically altered by that event, is now desolate, haunted and populated only by ruin-faeries and the strange monsters known as the Abominations.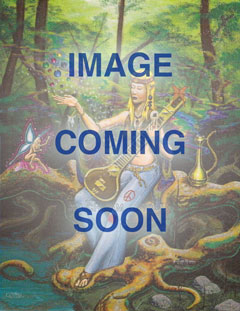 Every now and then, on a storyteller's night, it is said, "A long, long time ago, when the world was young, before the race of man came upon Varzuun, before the Vaqlorii, before the Maedar, all Varzuun was a very peaceful pastoral and beautiful land, free of dangerous places, free of wars, free of the Abominations. In this old Varzuun, there was an ancient race whose name no one now remembers, whose name was washed from all living memory, a race that had long passed into the realm of myth, now known only as the Oublions, the forgotten ones." Were they just a myth? A twice-told tale of Bardic lore? Or did they really exist?

The Second Rending is believed to be an aftershock of the original rending, the much more devastating apocalypse that destroyed the prehistoric world of the Oublions, the Forgotten Ones. Legend holds that several (or maybe just one) of that ancient race attempted to flee the original event by travelling in time, but the last wave followed and caught up with them, and laid waste to most of the rich and prosperous land of Vythunia, from which it never recovered.

DRACODIRK,
Duelling Dagger
of the Legendary
DRAKEN KNIGHTS

Digital (Photoshop™) --- 2011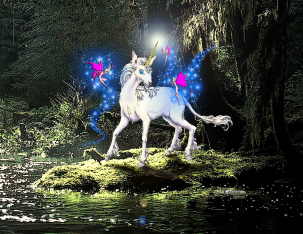 Beautiful and nearly omnipotent, the oracle will cast his powerful magic and prophecies upon those who ask for it -- for a price: A stiff price; not a monetary price but a quest or maybe a magic item or some sort of sacrificial offering.

This beautiful celestial entity commands great magic and has a retinue of lovely little faerie-attendants to do his bidding. These tiny faeries carry the oracle's magical power to those of whom the unicorn chooses to bless.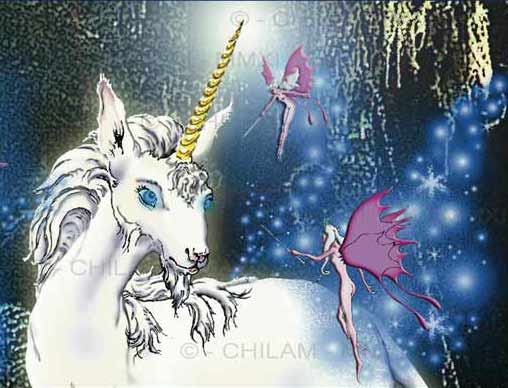 DETAIL OF

GUEST BOOK: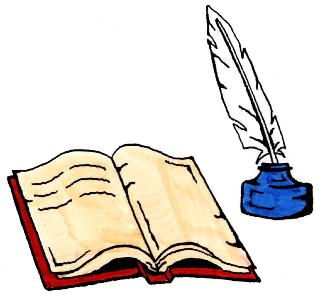 Please sign.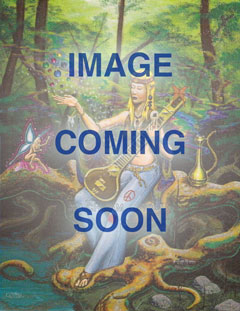 Smolleks, the Maedar word for goblins, are no more than waist-high to a man because of their hunched and bent-legged stance. They resemble monkeys that had survived some sort of forest fire. Their mottled leathery skin looks like a mass of scar tissue with small tufts of randomly placed fur. Their large hooked noses and beady little yellow eyes gave their long faces a vulture-like appearance. Smolleks, when alone, are nothing more than cowardly little annoyances, not much in a fight, but when in packs, they are vicious marauders that can move with surprising speed.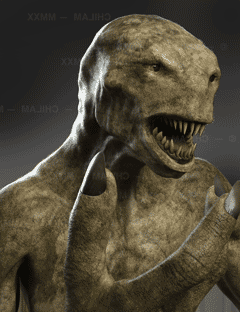 The smeddegs are truly nasty monsters that will kill and eat humans if they can, but if they caught maybe just one person, they would torture him in hope that others would come back to rescue him and fall into their trap. They will flee a strong show of force but are nearly fearless, otherwise. It would need to be a very strong show. Bigger and stronger than the smolleks, they are easily a match for a human, one-on-one.






The Smeddegs make only crudely crafted primitive weapons such as clubs, axes, hammers, spears, and crude bows, but tribal warlords & shamans will have swords, maces, and the best of weapons from those they have slain in raids. Among them are fine quality bows, swords, maces, & war axes, including possibly magic ones.