THE FAE
(FAERIES)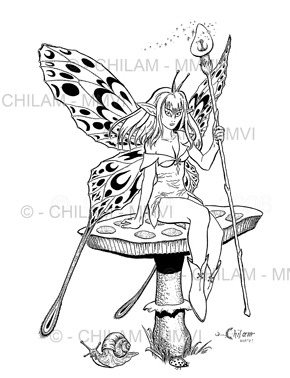 Sometimes friendly, sometimes malicious, the faerie-folk will vehemently defend their domains, be those sylvan glades, ancient ruins, zones of wild magic, or even the forbidden zone. They are sometimes helpful in finding magic objects and other artifacts.
CYRENA RAISES THE STANDARD AT AL ZAQARA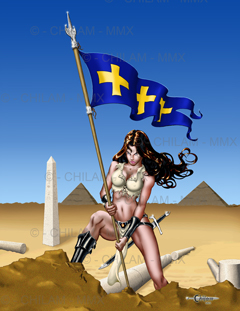 After winning the day at the battle of Al Zaqara, Cyrena and her battalion of Mellusine knights take control of the region. Cyrena climbs to the highest ground and plants the standard so all can see that her forces hold the territory.
THE FATE OF
THE TROLL-KING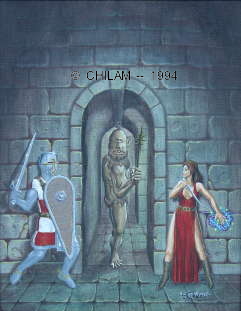 As punishment for his indecisiveness, the troll-king Gsreidr is split into two beings, each with one eye, one arm, one leg, one ear, etc. Gsroi, the evil half, kills his good twin, Gsroo. The evil trolls then slaughter the last of the good trolls.