DESCENT INTO THE DEPTHS
OF THE EARTH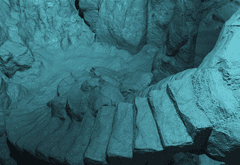 Suternia is filled with, and connected by many natural and artificial passages. Natural ones include such things as lava tubes and underground rivers. Over millennia, the Maedar, and other denizens of the deep, have carved and constructed tunnels, halls, aqueducts, and many other structures, including, of course, staircases.
MAEDAR CONSTRUCTION
IN THE DEEP PLACES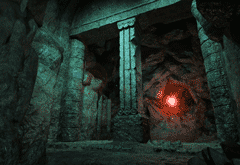 Throughout all Suternia, one will find many artificial structures. Most were made by the Maedar. Great halls, temples and living spaces, some dating as far back as five thousand centuries, pepper the landscape. All are well-made and often superbly decorated. The few surface-dwellers who find their way down here are always impressed by Maedar craftsmanship and astounded to find the Maedar culture has such artisanship.
Maedar
Warhammer

⬆ An effective weapon against heavy armour.
Maedar
Battleaxe

⬆ A very popular weapon among the Maedar.
MAEDAR ART
AND CRAFTSMANSHIP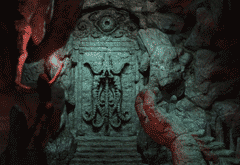 Maedar architecture and construction runs the gamut from austere to opulent. Their vibant culture and superb craftsmanship has created and influenced art and architecture throughout Suternia, and even up to the surface world.
THE VIBRANT AND THRIVING
CULTURE OF THE MAEDAR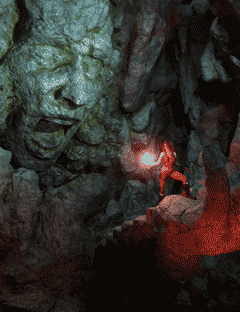 The overwhelming influence of Maedar art and culture is ubiquitous throughout all Suternia. Their villages, called Rukkums, are rife with grand, well-decorated pillars and statuary.