VOYAGER FLIES
PAST JUPITER
Digital (Blender™ and Photoshop™) --- 2016
Thirty-nine years ago, the Voyager probes began their epic journeys to the outer planets and beyond. Voyager 1 yeilded spectacular images and data on Jupiter. This piece pays tribute to that history-making space flight. Voyager 1 is now the most distant man-made object in the universe.
VINTAGE FLYING SAUCER
Digital (Blender™) --- 2013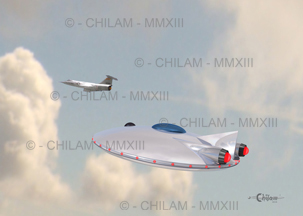 Ever since The Roswell Incident, alien spacecraft have been the mainstay of science-fiction art. In the 1950s, nothing was more iconic than the flying saucer. Throughout the cold war, images of flying disks captured the public imagination, stoked our fears and stimulated our sense of wonder. The UFO became a cultural phenomenon. For anyone born before the Space-Age, this should bring back both fond and scary memories.
SATURN V
Moon Rocket
GUEST BOOK: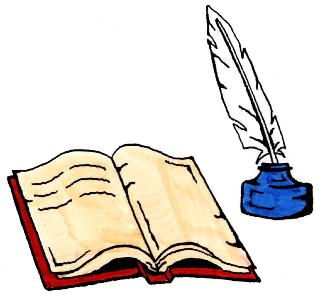 Please sign.
THE VISITORS





A strange girl on a strange horse on a strange alien world watches intently as two saucer-shaped objects appear in the sky.

PLANET-RISE ON ENCELADUS



The planet Saturn as seen from its third-largest moon, Enceladus. Note the visitors in vintage fifties-style spacecraft and Titan in the distance.
WINGS OVER NIRVANA





The state of perfect celestial order: Is there such a thing? The more complex a system becomes, the more a factor of chaos comes into play. Note the missing aircraft.

ESCAPE FROM ACHERON



The Last Battlefield. The soldier, stripped of his armor & weapons, makes a futile attempt to evade the Recognizers; Is he destined to spend the rest of eternity running?